Why would I pay for clicks?
Right?!?! People click like a bazillion times a day! In what crazy world would I pay for someone to click my link?!?
Competition
Well if you're selling just about any "thing" then there's a pretty good chance someone else is already selling it or something like it, or something that has the same first name, etc, etc. This is how Google has billions of dollars.
There's competition for your words, your keywords! So even though you may have the coolest hand-woven dust bunny socks, you'll have to compete for ranking, and at first (which often feels like eternity) your site may never see a single click! Not even after you paid your cousin $200 for a website, $12 a month for hosting and $15 for a domain and I can't even get a single F***N click! ARE YOU SERIOUS!!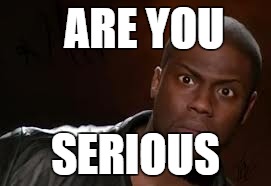 Reality
Many companies have a marketing budget, so if you plan on selling something online, you had better have one as well. Hell, yo u don't even have to be selling something online to be expect costs. If you want to have any kind of web presence at all,  you should plan on spending something to promote your hand-woven dust bunny sock company.
Options
You're not stuck, if you really believe in your hand-woven dust bunny sock business and you can keep your business float for awhile without any sales, then you can continue to test, and optimize your site and slowly increase your rankings for your keywords and grow your traffic organically.
Or you open a Google Ads account and quickly realize that this just got REAL!! WTF is a campaign!?!? I'm just trying to get some traffic for my site! What is an Ad Group!?! Audiences!? I WANT CUSTOMERS!! For someone just starting out it can definitely feel overwhelming. Finding help that you can trust can feel equally overwhelming, there are a million people who claim to be PPC and SEO experts and it's impossible to tell who to trust or who's just trying to get a piece of that huge hand-woven dust bunny marketing budget.
Expert Advice
In situations like this you've got a couple options, either you invest your time to learn the interface and bidding strategy and ad structures or you ask for some help. As I mentioned before, there are a ton of people who offer PPC consulting services… There's literally one company who I trust for solid advice and guidance for my PPC clients. I'm not saying that there aren't others out there, but it really does feel like picking out a lawyer and if you've ever had  lawyer you'll know exactly what I'm talking about. That's Whitestone Results Marketing. So if you need some help with Pay-per-click, Jim at Whitestone is the guy to call (He's not paying me to say that either!).
Web Developer
eCommerce Usability Optimization Expert
PNW Native, Outdoor Enthusiast and Overlander.